38 Miles
61 Kilometers
In unceremonious fashion I completed the Festive 500 on the eighth day in only four rides. No Pictures, No Drama just fly from Kingston, Jamaica to Miami, Florida. Then get home by taxi and …
Kit Up, Pump Up and Go!
I left the house at five and returned at seven in time to enjoy a pork and sauerkraut dinner for New Years Eve.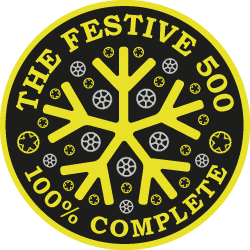 507 KM ridden in just four rides… not bad.
The most difficult aspect of this year's Festive was finding the energy to post blog worthy pros. Yes, I made my Facebook posts and Strava Posts in a timely manner, but the pictures and the editing were just too much. The mileage can burn the mind to bits.
Maybe next year I can ride to Dallas, or circumvent Florida, or seek out snowy rides in the Georgia Mountains, maybe Ride it in Germany…
Thanks for the miles.
Until next year!
#festive500